The all-new Nest by Airstream offers a modern twist on our iconic silver-bullet travel trailers. Its fiberglass body and bold automotive styling will speak to anyone who loves contemporary design. And its light and airy interior décor brings in the beauty of the great outdoors. If you've been looking for something different, you'll want to look into?Nest.
Choose your floor plan
The Nest Travel Trailer is available in two floor plans, both packed with lots of great amenities. The main difference? The sleeping and dining areas. Choose a fixed bed or a U-shaped dinette that easily converts into a bed. Either way, you get a well-equipped kitchen, a full onboard restroom, and tons of smart storage.
Nest Spotlight Video
Get a closer look at the Nest, both inside and out – from the appliances and technology to the clever sleeping space and onboard restroom.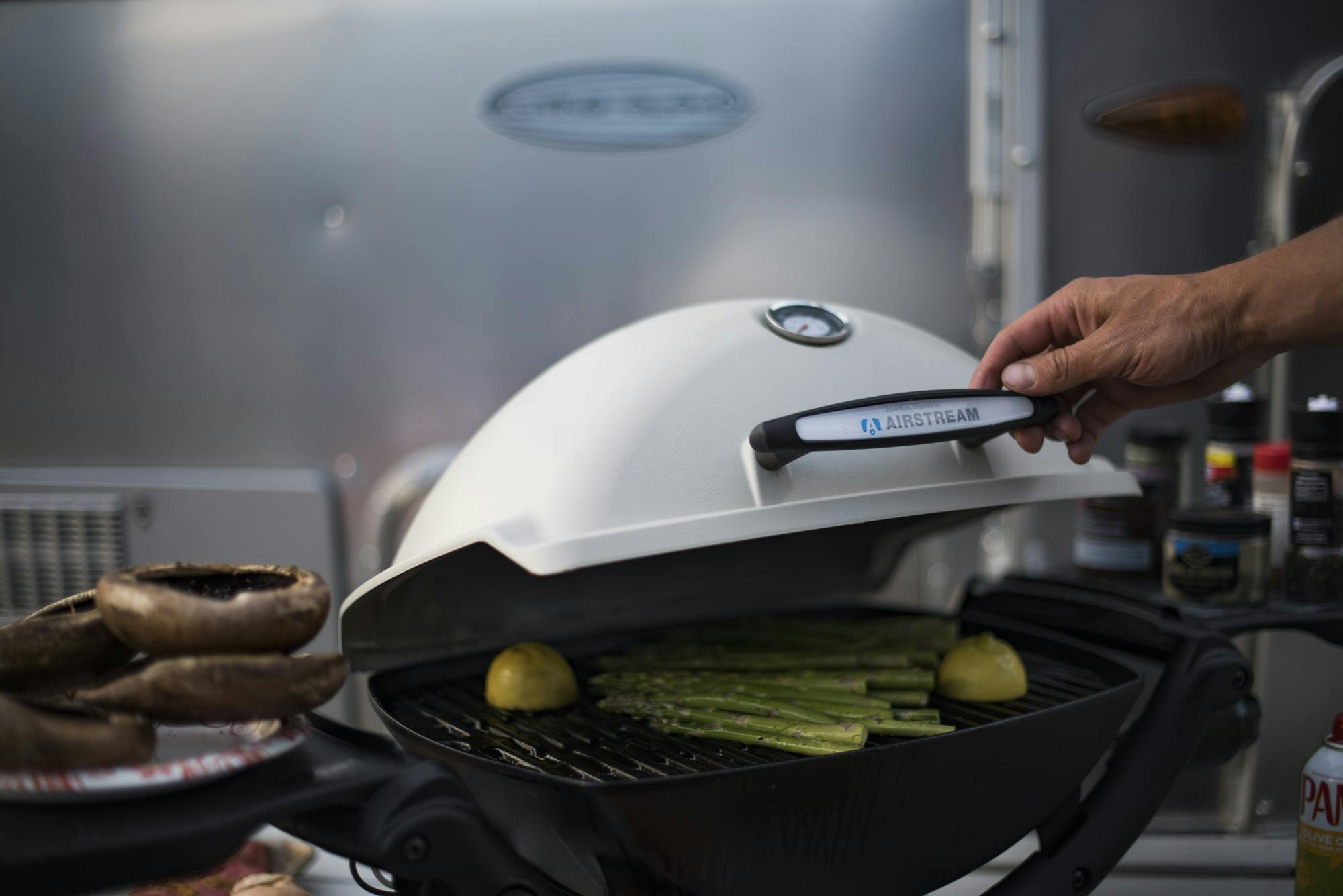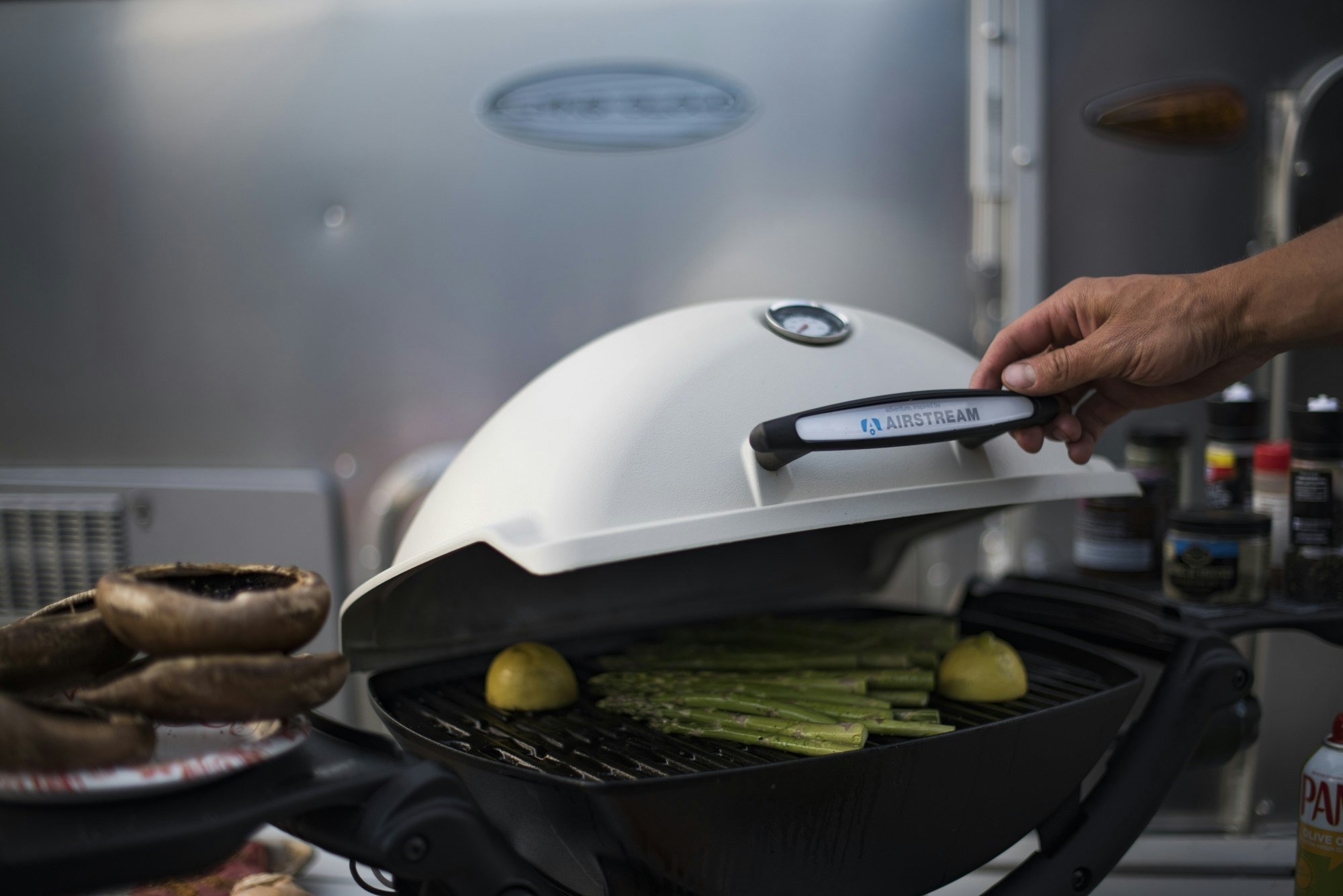 Buy a Nest, Get a Grill
Renowned grill manufacturer Weber? has teamed up with Airstream on an official Airstream gas grill that hooks directly to the onboard propane system. For a limited time, purchase a Nest and get an Airstream Weber?Grill on us.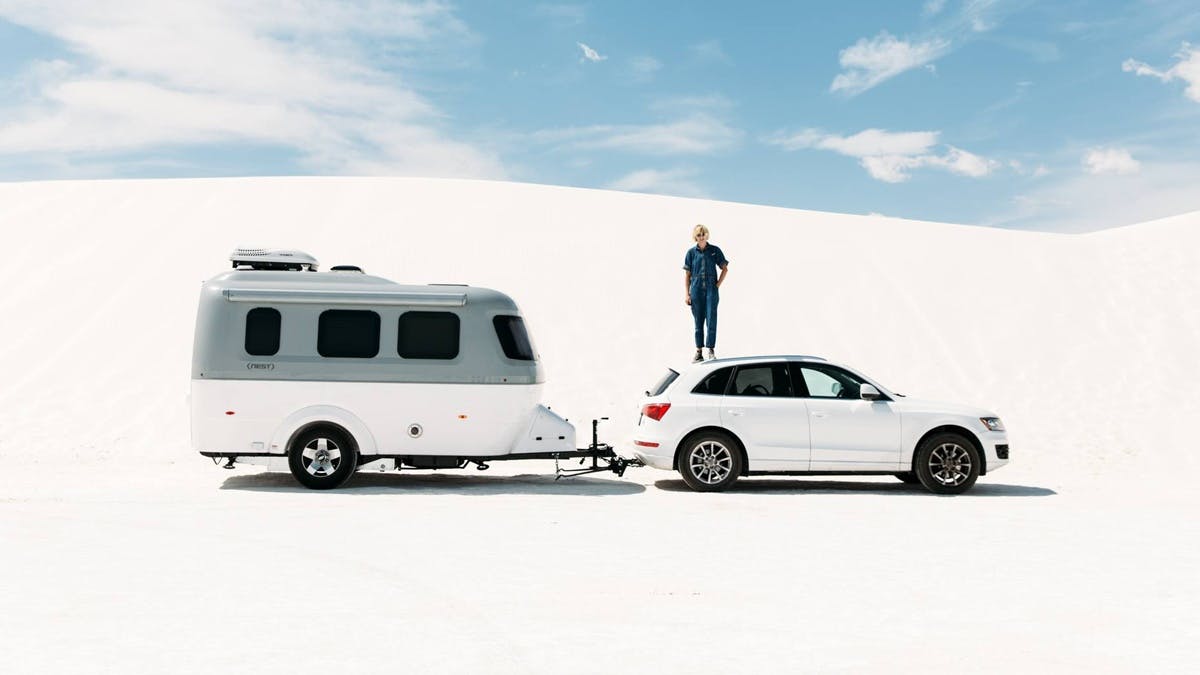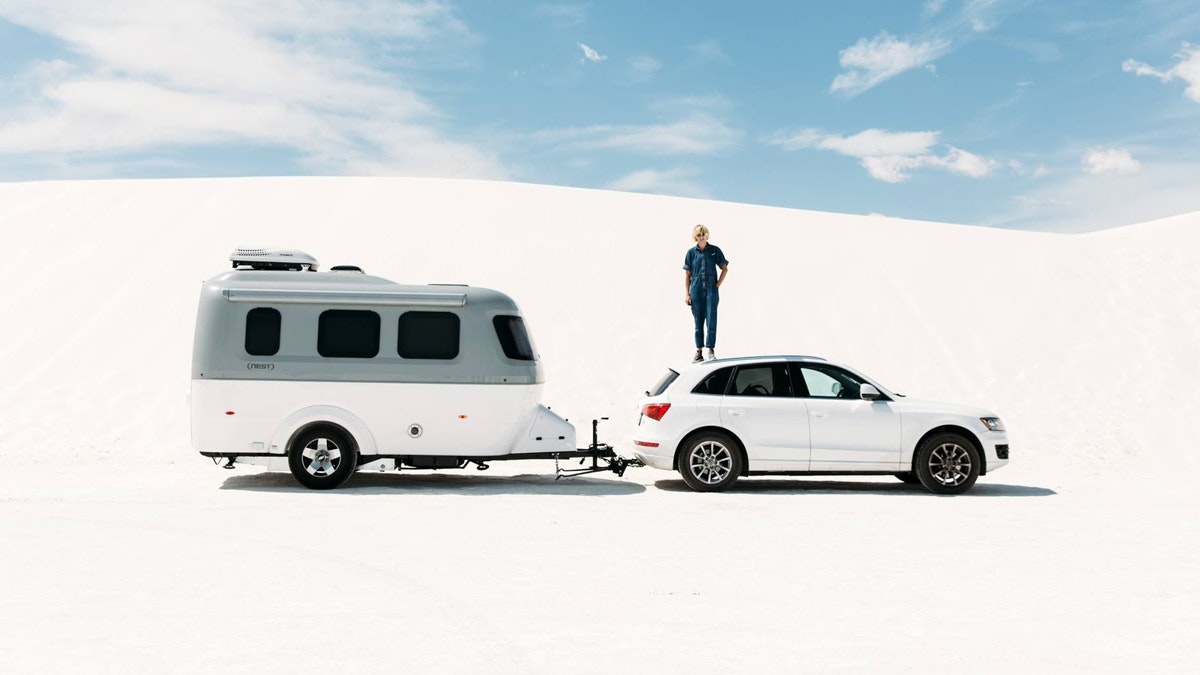 Sleek, beautiful design
The fiberglass Nest represents a whole new look for an Airstream travel trailer. Its refreshing, sleek interior design weaves in elements of the great outdoors. Seamless vinyl flooring, handcrafted Italian Lite-Ply? laminated cabinetry, and soft-touch panels and accent walls create a stunning backdrop for all your adventures. And Nest's bold exterior makes a statement wherever you park it.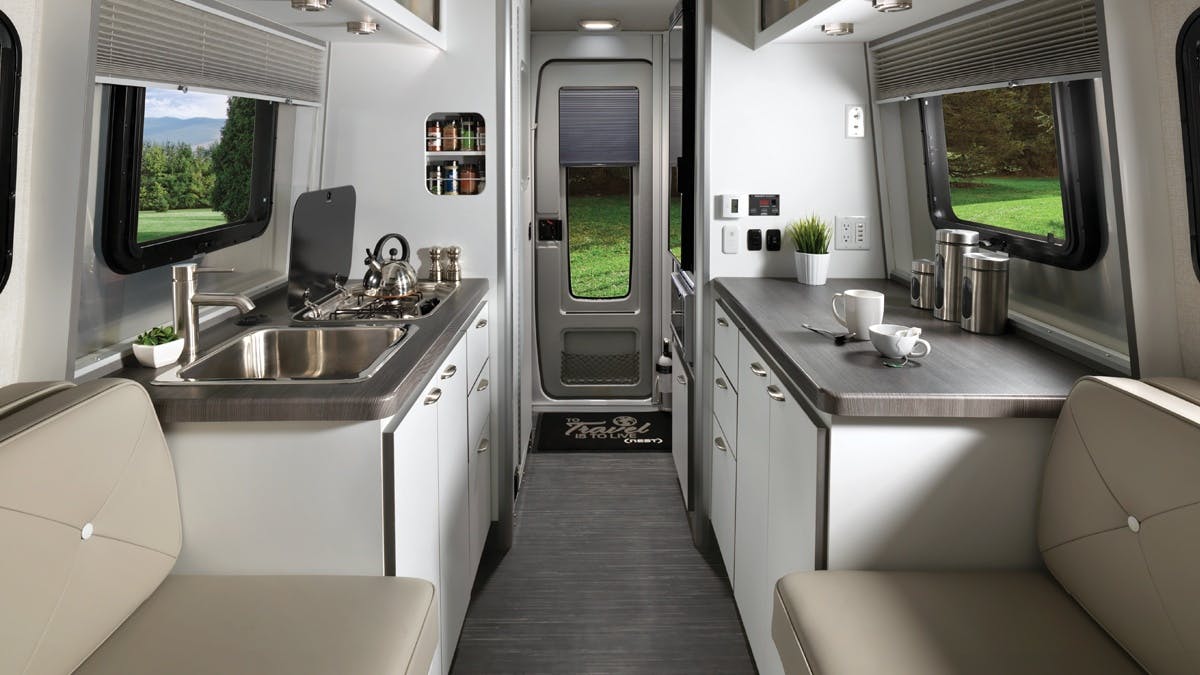 Smart layout
You might be surprised by how much fits inside Nest's two 16-foot floor plans. For starters, there's a full kitchen that allows you to whip up snacks or meals with ease. There's also an onboard wet bath, a comfortable bed that sleeps two, lots of integrated storage, and space to eat, work, and just relax. So anywhere you go, everything you need is right there.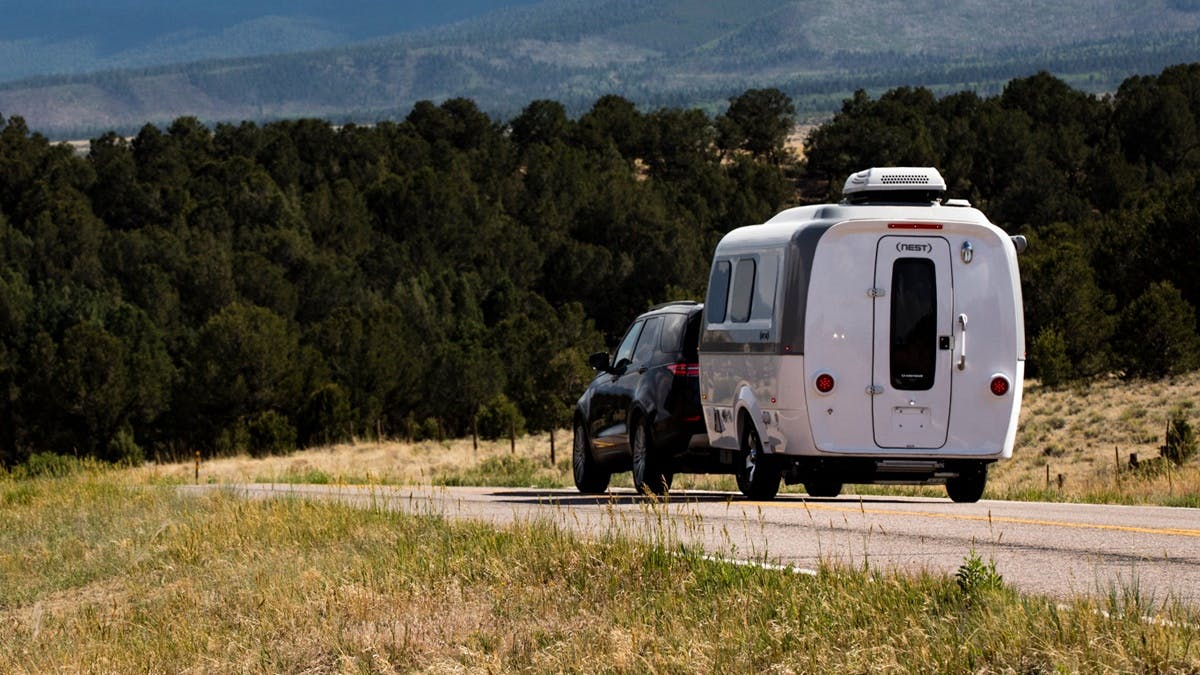 Towable with an SUV
The Nest is nimble and light on its feet, which makes it easy to tow with a variety of mid-size SUVs. Take it to the city for an urban adventure, or head out to the open country for hiking, exploring, or just reconnecting with nature. Its compact design makes it the perfect sidekick for even the most last-minute weekend getaways.
Bluetooth? LED Lights
Adjust with an easy-to-use app
USB and 110V Charging Outlets
Charge devices and use appliances with ease
Blackout Curtains
For a good night's rest or an afternoon nap
Custom Entry Mat
Created especially for Nest
Tuft & Needle? Adaptive Foam Mattress
In the 16FB floor plan
Clever Storage
Overhead compartments, a closet, and more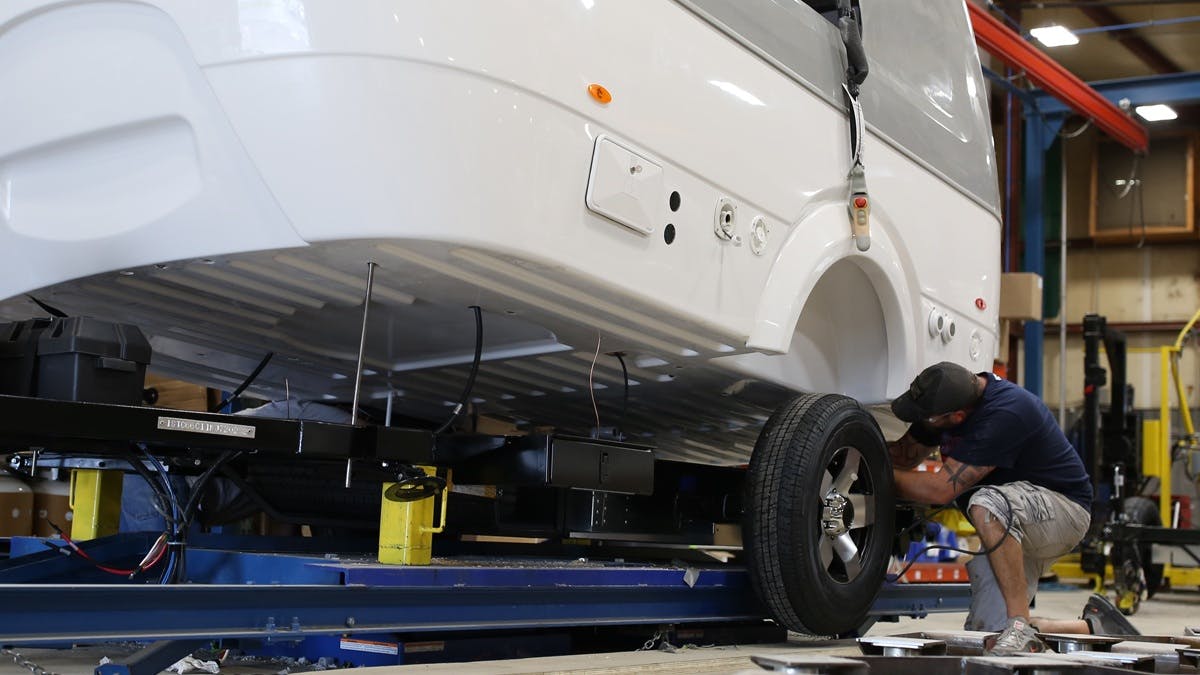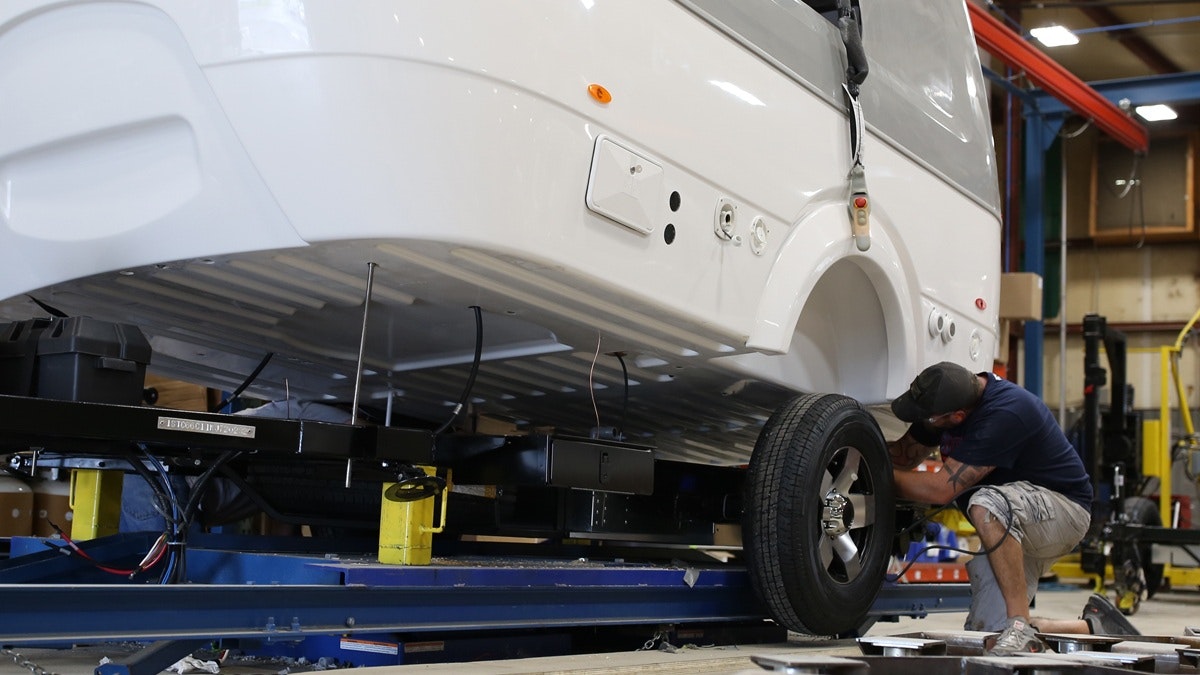 Quality that lasts for generations
Even though Nest looks different, it shares the same fundamental qualities that make Airstream such an enduring brand: the true craftsmanship, attention to detail, and the undeniable spirit of adventure.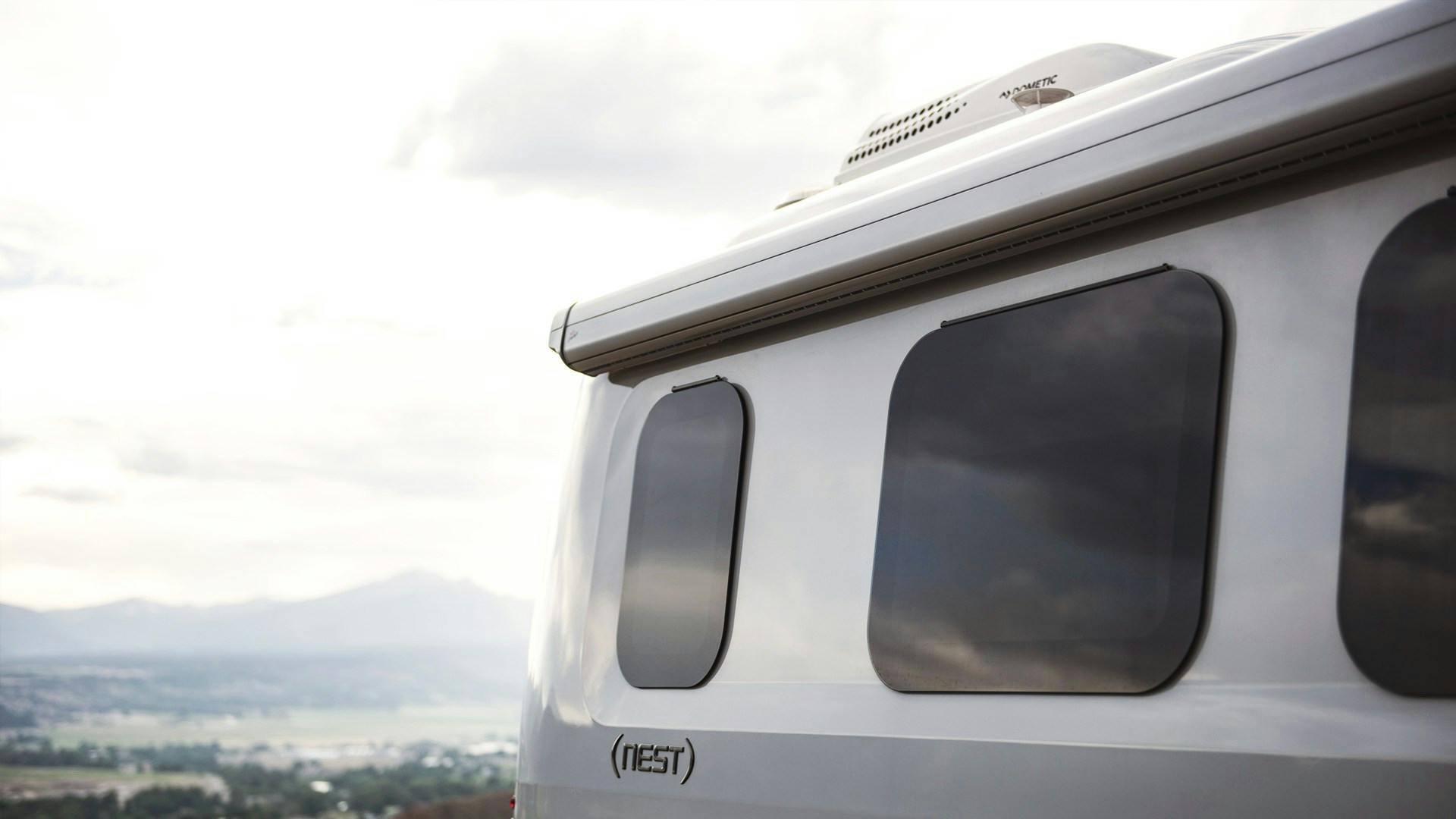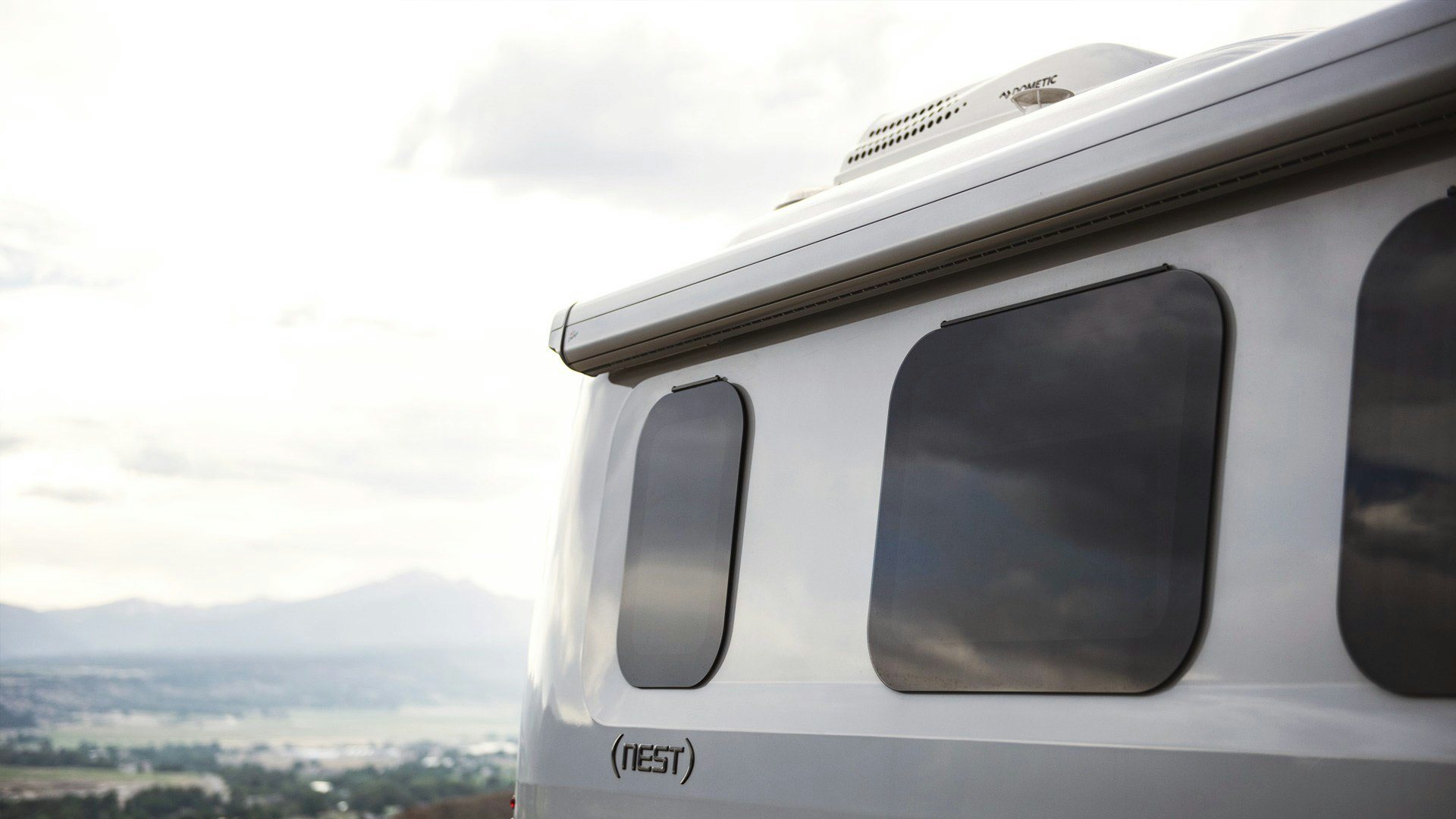 Timelessly modern design
From the very first Airstream travel trailer to now, we've always favored clean, modern design that stands the test of time.
Nest on the Endless Caravan: Photographer Laura Austin took the Nest around the country on a solo trip
Meet Dave & Gigi: Who'd love a Nest more than a couple of curious hummingbirds?